Welcome to Iderikt Fission
Your Preferred Corporate Gifts Partner
Iderikt Fission is a wholesaler and distributor of corporate gifts and premiums. Our name Iderikt Fission (pronounced as "I-der-rick") is a synthesis of a Swedish word and nuclear physics. Iderikt is defined as imaginative in Google translate. In nuclear physics, nuclear fission is a nuclear reaction in which the nucleus of an atom splits into smaller parts, often producing an exothermic reaction which can release large amounts of energy.
In Iderikt Fission, energy represents the explosion of ideas through our guiding principle of providing creative gift solutions for our customers. Guided by these fundamentals, we believe in providing an extra personal touch for you to achieve that marketing moment.
Our Services
To achieve that marketing moment and ensure the selection of the perfect gift, we have sketched an assured methodology to handling your corporate gift needs.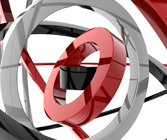 Needs Assessment & Consultancy
In this phase, we assist in ascertaining the initial requirement. Considerations such as the purpose of the gift, target audience, budget and delivery date will be discussed to allow a more comprehensive assessment of the event and the identification of options available.
---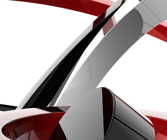 Idea Design & Personalized Sourcing
Once the initial needs are determined, we will map these needs and will propose gift options that is suitable for the event. Personalized sourcing from our numerous networks will ensure that we deliver the latest, most attractive & unique high quality premiums for our customers.
---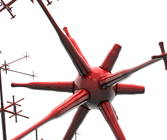 idea Fulfillment
At the fulfillment stage, we will develop the prototype and design the artwork for review. Examination of our prototype samples allows us to provide exceptional quality to our customers. The hallmark of our success focuses on the punctuality, reliability and dependability of our fulfillment to our customers.
---